Description
Level up your lighting decorations with smart LED lights Twinkly Festoon. Whether you're hosting summer parties and barbecues, planning a dinner with friends, or sitting back to relax, create just the right vibe with Festoon. Available in multiple lengths and with various numbers of bulbs, these premium, app-controlled, addressable LEDs were designed for extraordinary brightness and colour quality in over 16 million colours. Perfect for use both indoors and outdoors.
App-Controlled Outdoor Lights
Light up your backyard, terrace or balcony with Twinkly's weatherproof lights. Add a magical splash of colour to your favourite moments.
Installation made easy
Just put up your lights any way you want: you can place them randomly and let the app do the rest.
Map your lights
Like all Twinkly products, festoon can be mapped, and every single LED can be controlled individually to let you create and reproduce unique effects, gradients, and colour animations.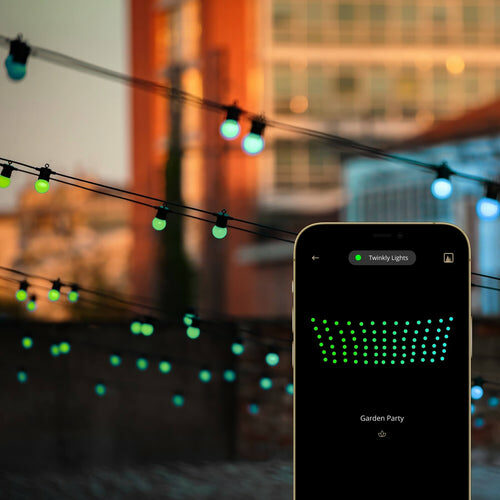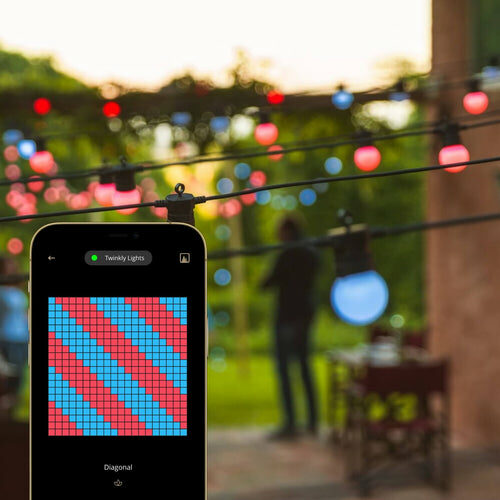 Play advanced effects
With the Twinkly App you have full control over your lighting. Choose one of the default effects, edit them, or create your own, place them in playlists and schedule as you wish.