Description
Revolutionary Twinkly Squares smart LED wall panels completely redefine decorative lighting. Whether you want pixel-perfect artwork and GIFs for your home or office space, cool ambience and mood lighting, reactive gaming lights, or a unique night light for kids, Squares is a must-have display screen and lighting decoration. Available in starter and extension kits, each Squares wall panel features 64 premium, app-controlled, addressable LEDs that were designed for extraordinary brightness and color quality in over 16 million colors. Physically combine each master panel with up to 15 extension panels, and use the Twinkly App to sync larger groups of Squares and create huge displays of virtually endless preset and customizable effects, animations, GIFs, and pixel art on your walls and ceilings. For indoor use only.
Pixel-perfect creativity for the home, office and gaming
With 64 LEDs per panel, Squares are ultra sleek, modular, and offer unprecedented creative potential for any space.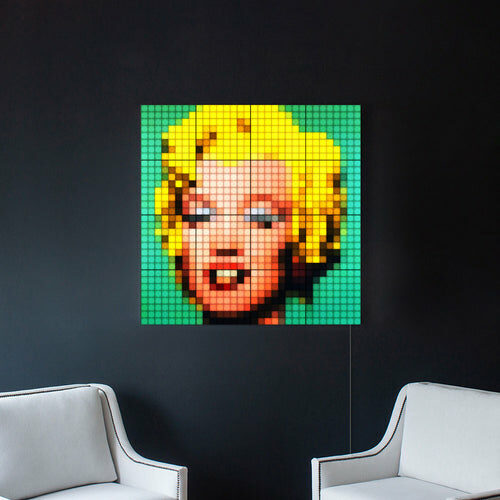 Accent & mood lighting
Express your distinctive style with Squares and apply endless colours, gradients and effects.
Enhance your gameplay
Get ready for the ultimate immersive experience when Squares reacts to all your gaming moves.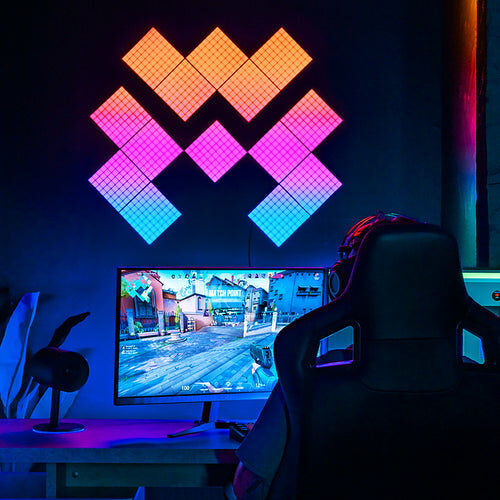 Pixel art effects
Design and display stunning 8-bit pixel artwork and GIFs to convey emotions, jokes and concepts.