Description
Monitoring of your energy intakes: calories and 5 main recommended daily intake
Barcode reader function: more than 350 000 recognizable products
New dedicated interface in MyHealth app
Our servers are hosted in France and certified HDS (Health Data Hosting)
Nutriscore display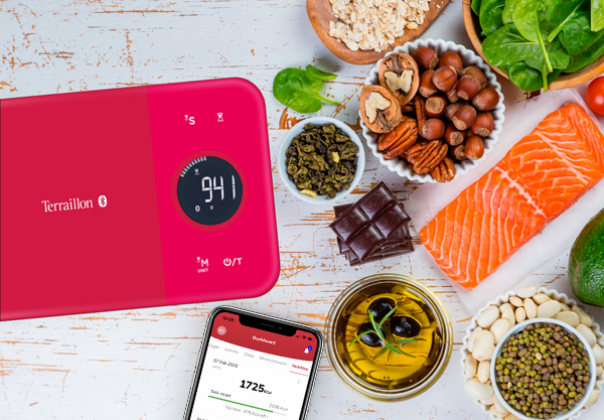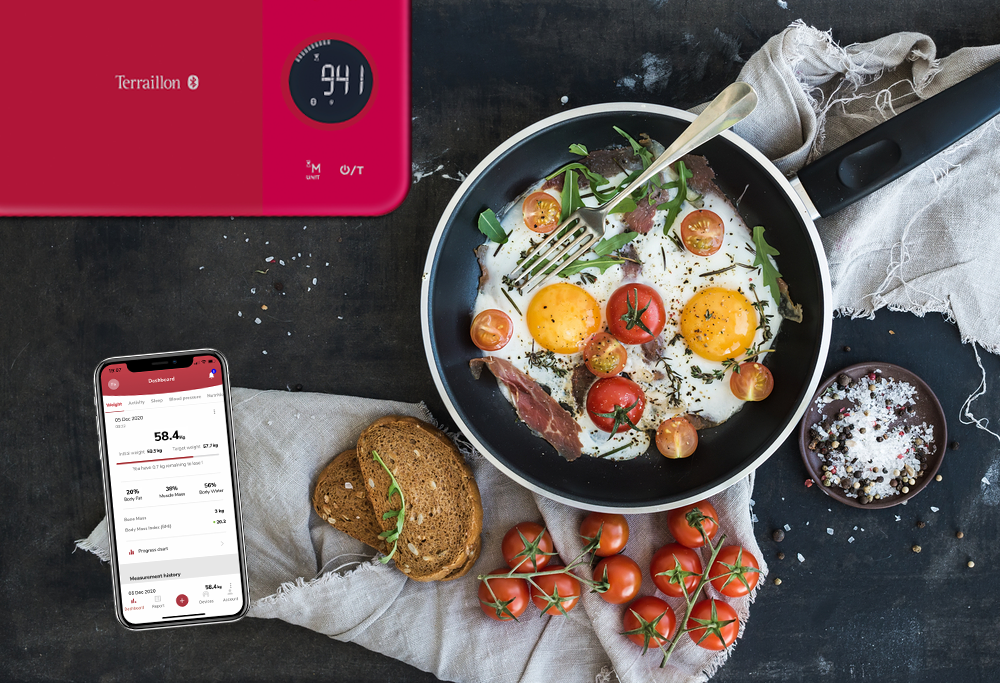 Your nutrition in detail
Whether you're sporty, concerned about what you eat, about your weight, or even if you're diabetic, NutriTab is the perfect partner to balance your meals. This kitchen scale goes beyond the weighing of your food by husking it to give you its entire composition on your Terraillon app. Calories, lipids, carbohydrates, proteins, fibers and sodium, the energy intakes of your food has no secrets for you anymore. You only have to weight them with the smart kitchen scale, to choose them in the ANSES* official database and the app will calculate and give you all details.
*French Agency for Food, Environmental and Occupational Health & Safety
Know what's in your shopping trolley
Thanks to the association with the Open Food Facts database, you can scan your products' barcode to add them directly to your dashboard. All energy data of your scanned product will appear on your account. The app regognizes more than 350 000 different products, perfect for a healthy and balanced diet! For an easy reading of the results, the app displays also the Nutriscore.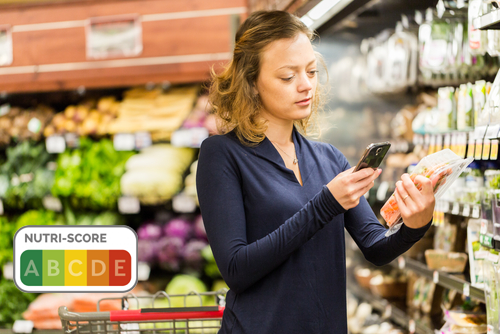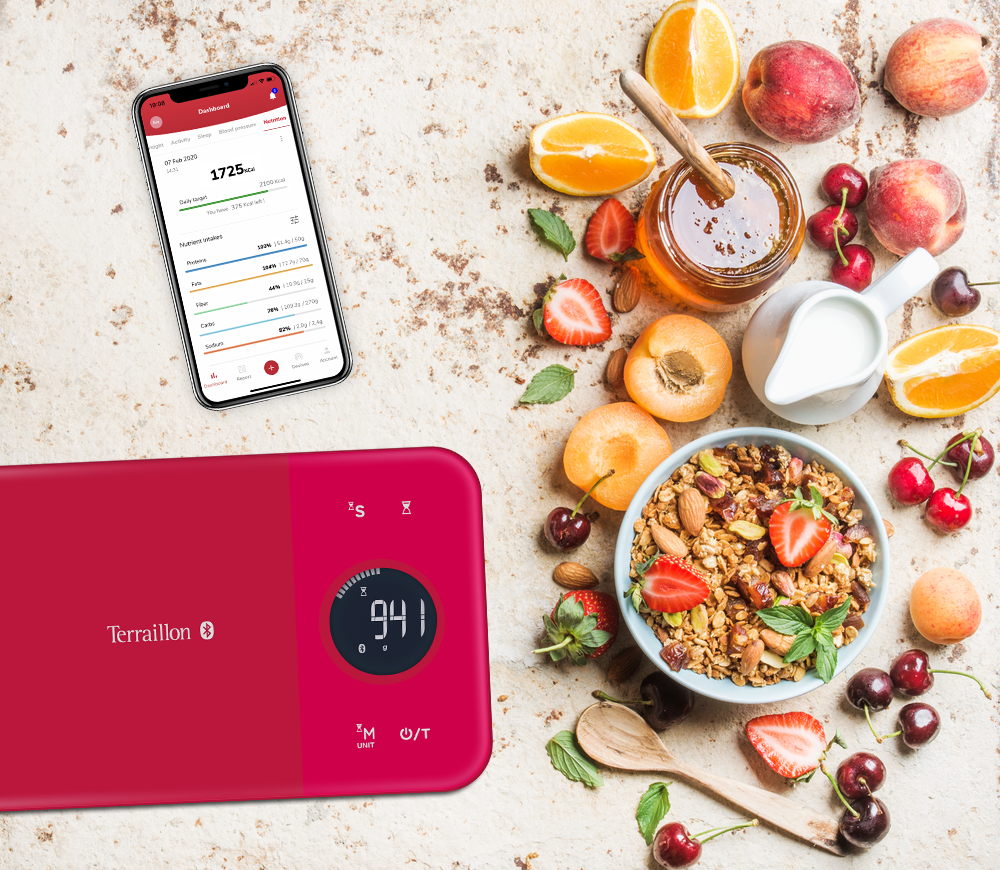 The perfect association of ingenuity and style
Connected to MyHealth app, the smart kitchen scale Nutritab helps you to set your goals and reach them thanks to scientifically validated advices. More than a daily help, its large glass plate and anti-shock rubber ring will let you weight large volumes.