Description
Watch as light and colour become art with smart, flexible LED tube Twinkly Flex. Reminiscent of classic neon lights but actually a tube you can twist into any shape your heart desires, Flex brings new levels of lighting design and decorative lighting to your space. Available in multiple different lengths, this tube of premium, app-controlled, addressable LEDs was designed for extraordinary brightness and colour quality in over 16 million colours. For indoor use only.
You are the artist
Twinkly Flex is a smart, neon-like, flexible LED tube that can be controlled via app and vocal assistants. With a length of 2m / 6.5ft, Twinkly Flex can be shaped any way you want, bringing new levels of lighting design and creativity in your connected home.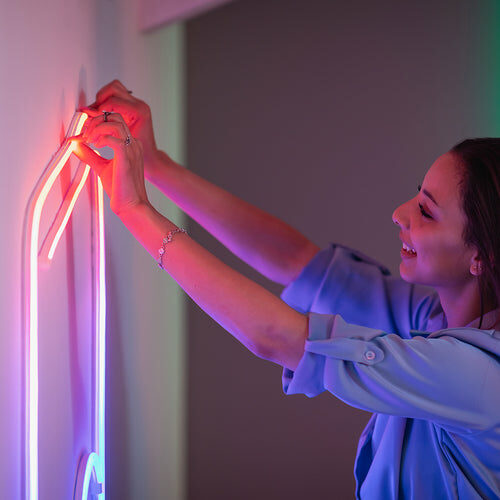 Shape It
Flex can take any shape you want. Get inspired from the templates included in the box, or create your own.
Map your lights
Map the custom layout of your Flex to can play amazing effects from the gallery, or create your own.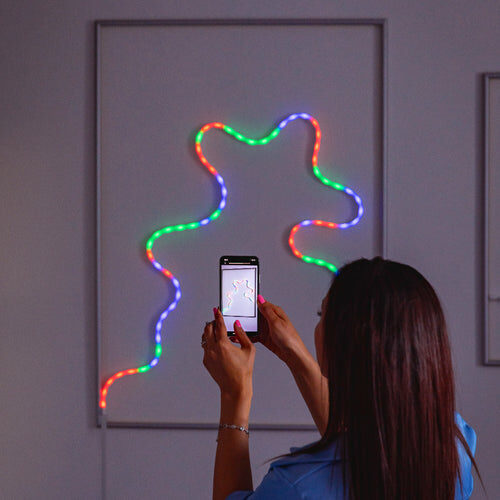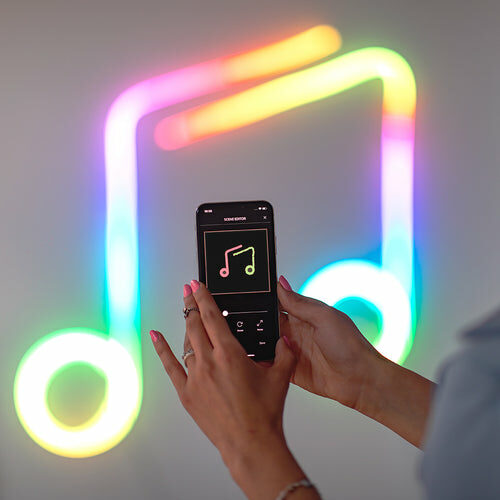 Design your own effects
Use the exclusive FX Wizard to design your own, multi layered effects from scratch. Make your light installation truly unique.